Trauma Resolution Training Workshops, 2018

Most people have some troubling issues that can be traced to earlier traumas. With an approach to effectively remove the negative effects of trauma, you can help your clients resolve most of their issues. TIR is such an approach!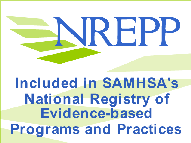 Traumatic Incident Reduction (TIR) is an amazingly effective technique in reducing, and often eliminating, the debilitating after-effects of injury, childhood trauma, bereavement, abuse, medical trauma, and any severe and shocking event. TIR can resolve traumatic stress and PTSD quickly, privately and without negative side effects. TIR is person-centered, client-titrated, and results-oriented. TIR is evidence-based, and listed on SAMHSA's National Registry of Evidence-based Programs and Practices. The TIR training workshop gives you the skills and understanding to begin using TIR techniques immediately with your clients.

TIR represents a paradigm shift in dealing with trauma. With TIR the trauma can be resolved.  If, for example, there were intrusive negative thoughts stemming from a trauma, then after effective use of TIR those thoughts often disappear.

"Applied Metapsychology, which includes TIR and Life Stress Reduction (LSR), is the most client-centred, empowering, and anti-oppressive modality I have come across. Why teach clients to cope when we can facilitate a resolution to clients' issues, leading to significant reduction or even elimination of symptoms?"   
     -- Kim Calderwood, PhD, RSW, Department of Social Work,  Trent University, Ontario. 

  Quote reference:  Calderwood, K. (2016, November). Traumatic Incident Reduction and Life Stress Reduction: A more empowering approach to "active listening" and "resolving" issues. Paper presented at the Ontario Association of Social Workers provincial conference, Toronto, Ontario.


"TIR ... brings a resolution to the problem, whether it's an anxiety or a depression or whatever it is, not just a management skill. The things that my colleagues and I had been doing for the 20 years before that were basically teaching management skills... TIR just puts it away; you no longer have anything else to manage."
-- Robert Moore, PhD, CTS, Psychologist, Florida.

For more information about the TIR workshop, go to Applied Metapsychology website.      
Workshop Info.  These are the 4-day training workshops in Traumatic
Incident Reduction (TIR) currently scheduled in Ontario for  2018:   
     April 27-30, 2018, Ottawa                                              Register   
     Location: 150 Isabella Street, Suite 215, Ottawa, Ontario
 Cost: Early Bird registration is $850 if registered by March 30, 2018
    Thereafter, registration is $950    [Prices include HST]
     Trainer/contact:  Suzanne Duc, suzanne.duc@reesorassociates.com

    May 25-28, 2018, near Barrie                                         Register  
Location: Horseshoe Valley (near Barrie), Ontario
Cost: Early Bird registration is $820 if registered by April 25, 2018
    Thereafter, registration is $920    [Prices include HST, lunches and snacks.]
Group discounts available; please inquire.
Trainer/contact:  Margaret Nelson, munelson@sympatico.ca
    June 8-11, 2018, Windsor                                              Register  
Location: U. of Windsor, 167 Ferry Street, Windsor, Ontario
Cost: Early Bird registration is $795 if registered by May 1, 2018
    Thereafter, registration is $895.    [Prices include HST]
Trainer:  Margaret Nelson, munelson@sympatico.ca
Organizer, contact: Stephanie John, info@alignednwell.com
Time:    9:00 a.m. to 4:00 p.m. each of four days (8:30 am on first day). 

Continuing Education:  This TIR workshop is recognized for 24 CEU hours by: The Canadian Counselling and Psychotherapy Association (CCPA), the Canadian Professional Counsellors Association (CPCA), the Canadian Addiction Counsellors Certification Federation (CACCF), and the Ontario Association of Consultants, Counsellors, Psychometrists and Psychotherapists (OACCPP).  Accepted by Association of Traumatic Stress Specialists (ATSS) towards certification.  In the U.S., numerous other professional associations grant CE credits for this workshop, as listed on Applied Metapsychology page.


Location:  The Windsor workshop will be held at the School of Social Work, University
of Windsor,167 Ferry Street, Windsor, Ontario.  See Register link for further info.
    All Barrie-area workshops are held at Nelson House, 14 Trillium Trail, Horseshoe Valley (near Barrie), Ontario.  (For Google Maps, use: 14 Trillium Trail, Oro-Medonte, Ontario).  Nelson House sits in a picturesque setting within Horseshoe Valley, an inviting tourist area.  We have forested hiking trails, hot tub and a swimming pool (open in the summer months), and we encourage participants to take full advantage of this environment.  Our property welcomes guests with an elegant tranquility and spaciousness, which enhances the experience and value of the workshop.
     The Ottawa workshops will be held at 150 Isabella Street, Suite 215 (Reesor & Associates).  Located adjacent to the Queensway (Highway 417) East ramp (after Bank Street). 
Workshop Outline/Objectives
1.  Explain the theory of the traumatic network and the nature and consequences of traumatic incidents
2.  Explain the theory and practice of Traumatic Incident Reduction and Unblocking
3.  Apply Traumatic Incident Reduction and Unblocking techniques to a successful result
4.  Assess the client's readiness for Traumatic Incident Reduction
5.  Apply these structured, directive techniques in a client-centered way
6.  Explain how reactivation (triggering) affects clients' everyday lives
7.  Master communication exercises to increase rapport with clients
Refund Policy (for Margaret Nelson's workshops): If requested up to 14 days prior to the start of the workshop, either of the following is available: (a) A full refund (less $75 processing fee) or (b) a full credit toward a future workshop registration within the next 12 months. If requested less than 14 days prior to the start of the workshop, either of the above options is available, but only if a replacement registration can be found (for example from a waiting list).
Accommodations:
For workshops at Nelson House (north of Barrie) we have a file of local accommodations which can be downloaded here: http://www.margaretnelson.ca/pdfs/Accommodations.pdf
Note that the places listed offer a special rate for Barrie-area workshops.  
     For Windsor and Ottawa workshops, see Register link for further info.
To Register for a TIR Workshop:
-- Register by using the "Register" link for the selected date (above) which allows you to pay by credit card.                         OR
--  For payment by cheque, contact the workshop organizer for further info.
For Barrie workshop: Margaret Nelson, munelson@sympatico.ca
For Ottawa workshop: Suzanne Duc, suzanne.duc@reesorassociates.com
For Windsor workshop: Stephanie John, info@alignednwell.com
Here's what mental health practitioners (experienced with TIR) have said about TIR:  
"After 28 years of working in trauma, TIR is a gift. It is a paradigm that is incredibly effective yet beautifully simple. It has renewed my excitement about trauma reduction without the fear of burnout. Using TIR just fits – like my favorite jeans. It is a modality that is stunning in its ability to transform trauma."
      Rebekkah Adams, Expressive Arts Therapist, Owen Sound, Ontario         
"I have seen tremendous success in my own life after having received the techniques but have also seen incredible change for my clients.  For anyone who has a keen desire to help clients develop a deeper and clearer understanding of themselves, their relationships and the world around them TIR can help them achieve this.  It can also help them bring a sense of healing and peace to their lives more quickly than any other traditional therapeutic technique I have been exposed to or provided for my clients."     [ See full testimonial here. ]
       Karen Searle, MSW, RSW, TIRF (Certified TIR Facilitator), Peterborough, Ont.
"After numerous sessions of delivering TIR and witnessing its liberating effect on clients, I became convinced that this is the tool of permanent change. ...  When we approach psychotherapy through the trauma lens, TIR can be applied to resolve almost all psychological disturbances, problems and issues.  When TIR is used optimally, treatment takes on an entirely new powerful shape.  ... although TIR is one of the most powerful permanent change tools, it could also be perceived as one of the most powerful short term treatment tools."   
    Susan Sluiter, Psychologist, South Africa
"In my many years of counselling I had never seen actual resolution the way I did with TIR."  Pam Sikal, MEd, Counsellor, BC
"I continue to be amazed by the power and simplicity of TIR ... I wish I'd known about TIR years ago."   Pauline Brumwell, Counselling Manager, UK
"It has been an absolute pleasure to see long-term clients finally get to the root of their problems and begin to have a more joyful life ..."  
     Kathryn McCormack-Chen, RN, MSW, LCSW, Virginia, U.S.
"Both personally and professionally, I have found TIR to be a remarkably effective, brief, and safe approach to resolving trauma." 
     Jim Page, MSW, RSW,  Brockville, Ontario
Here's what other professionals have said about the Nelson TIR workshop:
"Thank you Harry & Margaret!  You made this experience one of the most worthwhile training experiences that I've ever had. I feel like I will be a different professional now that I have taken this workshop "    Lee-Ann B, MSW, RSW
"With this modality I feel empowered & confident that it can and does make a difference!  I'm excited about it! "    Cheryl S., RN
"TIR has provided me with the techniques that I feel are the most powerful tools that help clients to resolve the issues that are preventing them from the most healthy productive life that they want.  TIR gets to the root of the issue, setting the person free from the burdening effects of their life traumas. ... I loved the actual experience of performing the techniques and also viewing them as the client. ... the experience was truly unbelievable!"    Dwayne B, MSW, RSW
"Excellent 4 days of learning!  So interesting & so happy to learn TIR.  Can totally see the power in it. ... Seems to me that TIR is so powerful that as many people as possible should learn about it to help enhance the lives of their clients and themselves. "    Judith M., Nutritionist
"Amazing experience to practice and receive the techniques rather than lecture and head knowledge only.  Excellent material, well presented and organized.  Great setting ..."    Kathy K, MSW, RSW
"Eye opening.  A really useful tool that I will immediately implement into my daily practice. ... I liked it all."    Todd S., MSW, RSW
"It was a wonderful balance of theory, practical information and practical experience -- all delivered in an ideal location.  I was surprised and delighted with respect to the elegance of these techniques -- simplicity & effectiveness.  Margaret is truly a gifted trainer."    Cathy S., EdD, Therapist
"This is, without a doubt, the best training I have ever taken, and I have taken a lot.  I have increased my self-awareness, my professional competencies, and my tool box.  I will use this with regularity to help staff and patients who are struggling with the effects of past trauma.  I leave this session a better caregiver/provider.  Thank you!"    Glenn R, M.Div., D.Min., RP
"Exceeded my expectations, and so I am thrilled at my results.  I feel as though I have an effective tool finally, to educate survivors of trauma incidents which ultimately can lead to true healing. ...  Chi Miigwetch!  (A big thank you!)"   
Carleen J., MSW, Trauma Support Counselor
"In essence the subject matter was expertly taught and presented, and gave the opportunity to build competency through experiential means.  (What I particularly liked:) Evidence-based approach that proved to me its validity and consistency in dealing with seemingly intractable issues in a respectful and caring manner."
Paul M., MA, OACCPP(C), Counsellor
"I have been looking for a modality that would address the source of the problems encountered in people's everyday lives.  I have found this through this technique. ... This workshop provided me with the ability to use this technique in my own practice.  The trainer was knowledgeable, prepared, well-spoken, explained things well, thoughtful, and provided good examples and material to reference afterwards."   Darlene B., MSW, RSW
"Fantastic and in line with my professional values/morals.  Unique in that we were able to practice in a real setting.  Fantastic space which allowed/enhanced learning and comfortability.  Very Satisfied!"    Maxime V., BA
"It is eye-opening to know that there is a technique that allows the client to make their own connections that are present for them.  My role is still significant, but not as intrusive to their own insights or release of charge.  Very useful with so many clients."    Janice K., BHSC, I.C.A.D.C., Addiction Counsellor
"I have by far exceeded any goals I had anticipated.  I have learned a clear, concise approach to reducing traumatic incidents, which in turn allows people to obtain a level of normalcy.  There is a beauty to what TIR offers."    Angela E.
"The program was well organized and well taught.  I love that this workshop leaves me with knowledge and skills and confidence to apply to my life and my profession.  For once, I am leaving a workshop feeling my time was well spent.  Thanks so much!"    Carla C., Youth Facilitator
"The workshop was fantastic.  I felt the material was extremely relevant to the work that I do.  Seeing and participating in the Unblocking and TIR sessions from both perspectives --  this provided great insight as a facilitator in both this modality and as youth counselor.  I walk away from this experience fully satisfied and confident that I / the workshop / Margaret&Harry -- fulfilled my intended goals and expectations."     Jolene C., Youth Mental Health Counselor
"I feel much more equipped to help clients recover from trauma and also to help them understand and resolve emotional/core beliefs that have lingered.  The TIR techniques are valuable and I will start using them in my practice as soon as I get back to work.  I accomplished a great deal in 4 days." 
Pauline H., MA (Psych), Counsellor
"Great 4 days.  Well balanced between theory and real life situations for practice.  I feel I have a very usable technique that I can start to use immediately.  [What I particularly liked ..] The use of real situations for experiential work; it was done in a very respectful and professional manner.  Thank You."    Jeff F., MSW, RSW
"Margaret is an excellent trainer & facilitator.  The training location was very comfortable, relaxing, conducive to the training experience. I appreciated how supportive & affirming Margaret was as I worked to learn TIR.  The opportunity for 'hands-on' practice was so valuable.  It was a safe & honouring environment in which to learn.  Thank you so much Margaret for sharing your expertise & for how affirming and caring you are in helping us to learn." 
Sarah W., M.Sc., Marriage and Family Therapist
If you have any other questions, please email Margaret at munelson@sympatico.ca
or call at 705-835-0752.   We hope we'll see you at a TIR workshop soon!
    2018.02.03